UPCOMING EVENTS!
Sunday, October 23rd: We are excited to welcome author Maria Gianferrari as she celebrates the release of her newest picture book, Officer Katz and Houndini, and presents her gorgeous non-fiction picture book, Coyote Moon. Officer Katz and Houndini tells the tale of Officer Katz, who is looking forward to a nice retirement until his arch-nemesis Houndini appears in Kitty City! Officer Katz and Houndini is currently available for pre-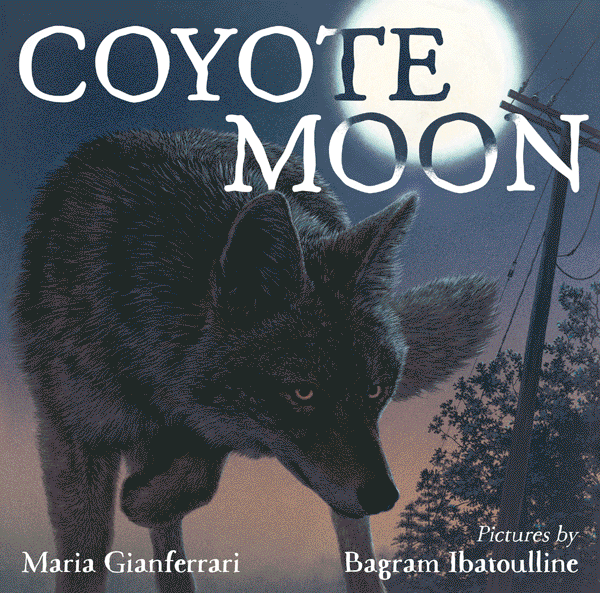 order and will be available for pick-up on October 18th! Coyote Moon tells the tale of a mother coyote who searches for food in a suburban neighborhood. Described by Kirkus Reviews as "a sympathetic portrayal of a not-often-celebrated creature," Coyote Moon is not to be missed! This book is available now, or you can order a copy of it along with Officer Katz and Houndini, and pick them up at the store for the event. This event is free and open to the public, but if you plan to attend, please drop by the store or call us at 703-548-4092 to register. 1 pm.
******
Wednesday, October 26th: Join us for a special Wednesday Story Time with author Laura Gehl! At this Not-So-Scary Story Time, Gehl will present her new picture book Peep and Egg: I'm Not Trick-or-Treating. In this funny book, Peep can't wait to go trick-or-treating with Egg -- but Egg refuses to go! Egg knows that on Halloween she might see monsters, witches and mummies! It's too scary out there. Will Egg overcome her fears in time to go trick-or-treating with Peep? 5 pm.
******
DATE CORRECTION!
SATURDAY, October 29th: Author Jacqueline Davies will present a special Story Time on Saturday morning! She will read from her newest picture book, Panda Pants. In this charming book, little panda tells his father he wants a pair of pants. "You are a panda," answers his father. "Pandas do NOT wear pants." So begins a hilarious battle of wills -- and a lurking snow leopard! What role might the longed-for pants play in the lives of these critters? As always, story time is free and open to the public -- though we do ask that strollers remain outside! We can't wait to see you on Saturday morning! 10:30 am.
******
Saturday, October 29th: My Kissing Handsreturns to Hooray for Books! At this fun family event, My Kissing Hands will take ceramic impressions of your child's hands and feet and then meticulously hand-paint and kiln-fire each ceramic piece. These lovely, unique works of art make wonderful gifts and displays. To participate, you must sign up on the My Kissing Hands website! Sign-up times are available between 1:00 pm and 3:00 pm.
******
Sunday, October 30th: Although we are dog-friendly every day, join us for a special Doggie Trick-or-Treating Event on Sunday afternoon! We will have Rolled Oat Pumpkin Pie-flavored doggie treats, as well as Duck & Cranberry Bounty Bites, especially for your canine friends! We may even have a few human treats available, too... If you want to get really creative, come in costume! 1 pm-5 pm.
******
Friday, November 4th: AuthorsMary Quattlebaum and Gilbert Ford will be presenting their new books together in a lively interactive presentation! This is non-fiction at its most playful! Gilbert will talk about how he wrote and illustrated his picture book The Marvelous Thing That Came from a Spring, which is about the invention of the Slinky toy. Mary will speak on the writing and research behind her National Geographic chapter book, Together Forever: True Stories of Amazing
Animal Friendships. There will be a book raffle, drawing demo, and animal and pop-up crafts. Both authors will also sign their new
books and their other titles in the store! 6:00 pm.
******
Wednesday, November 9th: Winter in Virginia, a beautiful vineyard, a blackmailer, and an explosive family secret that has vintner Lucie Montgomery researching Prohibition-era Washington D.C. -- a town of bootlegging, jazz, and speakeasies -- for clues to an unsolved murder! This is what you'll find when you dive into Champagne Conspiracy, Ellen Crosby's newest "Wine Country" mystery. And there's no place better to savor this novel than over a glass of wine with Hooray for Books!, Sonoma Cellar, and author Ellen Crosby herself!
This is a ticketed event, and space is limited. Your $35 ticket includes an exclusive wine-tasting at Sonoma Cellar (207 King Street, Alexandria, VA), a copy ofChampagne Conspiracy, and a presentation and signing by author Ellen Crosby. Other food and drink will be available for purchase.
We also have $10 ticket option! This ticket will include the presentation with Ellen Crosby and the wine-tasting, but will not include a copy of the book. Champagne Conspiracy will be available for purchase separately at the event, for $27.55 (including sales tax).
Please call Hooray for Books! at 703-548-4092 or come by the store during regular business hours to purchase your tickets. Champagne Conspiracy will be available for pick-up at the store on and after its publication date, Tuesday, November 1st. This event will be held at Sonoma Cellar; for your convenience, we can bring your book to the event if you request that option at the time of purchase. We can't wait to see you on November 9th at 6:30 pm - 8:30 pm.
******
NEW EVENT!
Saturday, November 12th: Are you a writer? Are you looking for inspiration, advice, and encouragement? Join us at a panel for National Novel Writing Month (NaNo or NaNoWriMo, for short). For those of you new to NaNo, here's the challenge: Write a novel of 50,000 words during the month of November. You can learn more and 'officially' sign up to participate using the link above!
So. You've decided to participate in NaNo. What next? That's exactly what our panel seeks to answer. We will have authors Mary G. Thompson, Kristin Lippert-Martin, Martina Boone, and Pintip Dunn presenting "NaNo: Now What? Tackling the Dreaded Mid-Novel Slump." These fantastic authors will be giving us tips for completing the challenge and writing the most that we can! 4 pm - 6 pm.
*******************
SAVE THE DATE!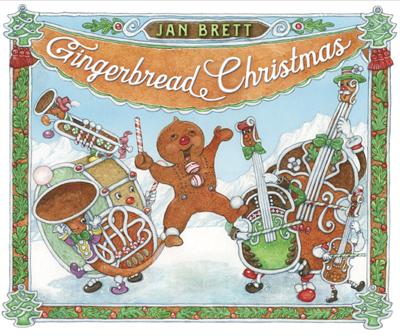 Tuesday, November 29th: Hooray for Books! hosts Jan Brett as she presents her newest picture book, Gingerbread Christmas. This event will be held at Kauffman Auditorium in the Nannie J. Lee Recreation Center (1108 Jefferson St., Alexandria, VA). Advance sign-up and ticket purchases are strongly encouraged. Hedgie the Hedgehog -- Jan's favorite friend from The Mittenand The Hat -- and the Gingerbread Christmas bus will be available for photo ops beginning at 4 pm, and Jan Brett will begin her presentation at 5 pm.
Ticketing information:
This event is FREE for children under 12, though we still strongly advise that children under 12 are registered in advance to ensure seating in the auditorium.
***
Adult Ticket (presentation only): $15
***
Adult Ticket Package for One (one adult ticket to the author presentation, one copy of Gingerbread Christmas): $25
***
Adult Ticket Package for Two (two adult tickets to the author presentation, one copy of Gingerbread Christmas): $35
***
Additional copies of Gingerbread Christmas may be purchased at Hooray for Books!, and we will have extra copies available to buy at Kauffman Auditorium before and after Jan Brett's presentation. Gingerbread Christmas goes on sale on October 18th; your pre-order will be available for pick up in the store on and after that date. To join the signing line, you must purchase a Jan Brett title from Hooray for Books! To purchase your ticket for the event and to register any children under the age of 12, call Hooray for Books! at 703-548-4092 or come in during regular business hours. We can't wait to see you on November 29th!
******
Wednesday, December 7th: We have exciting news: We won a Bedtime for Batman Party from Capstone Publishing!!! Join us for a very special Bedtime for Batman Pajama Party with authorMichael Dahl! When a dark night comes to the big city, one little superhero prepares for a great adventure -- bedtime! This Batman tale will have fans young and old delighting in their bedtime routine. At our Bedtime for Batman party we will have a story time with the author, milk and cookies, and a superhero-themed craft. Plus, Dahl will sign copies of the book! Put on your PJs and get ready for some fun! The party starts at 5 pm!