We have extended our regular hours, so you have more time to browse and buy books! Our new hours are
Mondays-Saturdays, 10 am-8 pm and Sundays, 10 am-6 pm.
Our Wee Ones Story Time is a stroller-free zone! This is to ensure a safe, fun

environment at story time!
Thank you for your cooperation! Hooray for story time!
Wednesday, August 17th:
Our regular Wednesday Story Time becomes Olivia's Awesome Extravaganza with Olivia stories and activities!
5 pm.
Come out to story time to hear all about Olivia's wonderful adventures, from saving the circus, to touring Venice, to forming a band, and more! This irrepressibly high-spirited piglet will definitely put your whole family in a good mood!
******
Friday, August 26th: We are hosting a special Alice in Wonderland Story Time on Friday evening! Come out to story time to hear the story read aloud, then head down to Market Square for their Movies Under the Stars screening of the 2010 Tim Burton film version of Alice in Wonderland! Feel free to dress as your favorite Alice in Wonderland character! 5 pm.
Sunday, August 28th: Come down to Hooray for Books! for a Curious George story time and party. Hear fun stories starring Curious George and participate in Curious George activities! 3 pm.
Wednesday, August 31st: We can't wait to have author and illustrator Henry Cole at Hooray for Books! He will present and sign his newest picture book Eddie the Bully. 5 pm.
Eddie is the meanest chicken in the class, and no one is safe from his bullying! So when a new student, Carla the Pig, comes to class everyone is prepared for the worst. But does she have a way to stop Eddie's bullying? This charming, laugh-out-loud funny picture book teaches children about the power of kindness and the joy of true friendship.
Sunday, September 11th:
As we enter the 2016 baseball postseason, Hooray for Books! can't wait to welcome author
Natalie Dias Lorenzi
for the launch of her newest middle grade novel,
A Long Pitch Home
. This gorgeous book about cultural relocation has been called "warm, sensitive, and realistic" by Kirkus Reviews.
2 pm.
When Bilal's family suddenly moves to America, his father, Baba, stays behind in Pakistan. In America, Bilal embraces baseball, an unexpected new friend, and a new language. But this new way of life doesn't feel so special without Baba -- will Baba ever get to America to see Bilal pitch a game?
*************
Thursday, September 22nd: We're so excited to welcome Andrea Beaty to Hooray for books! Beaty is the author of the New York Times best-selling picture books

Iggy Peck, Architect andRosie Revere, Engineer. She will be here presenting her newest picture book, Ada Twist, Scientist, which has all of the hallmarks we've come to love in Iggy Peck Architect and Rosie Revere, Engineer -- from imaginative rhymes to outlandish experiments to inspirational children doing great things. If you love Beaty's first two books as much as we do, you will not want to miss out on this fantastic new book, being released on September 6th! You can pre-order your copy at Hooray for Books! by dropping by or calling 703-548-4092 during regular business hours! 6 pm.
Monday, September 26th:
We are thrilled to announce that author and cartoonist extraordinaire

Kate Beaton is coming to Hooray for Books! If you are a fan of webcomics, then you might already love Beaton's Hark! A Vagrant series. If you frequent our Wednesday Story Times, then you definitely know how much we love her first picture book, The Princess and the Pony. Now, come out to Hooray for Books! as Beaton presents her second and newest picture book, King Baby, available on September 13th. Just as hilarious as all of Beaton's work, King Baby is sure to be a story time favorite that will resonant with everyone who has ever been a parent, aunt or uncle, sibling, or even just seen a baby in action. Pre-order your copy at Hooray for Books! by dropping by or calling 703-548-4092 during regular business hours. Time TBD.
Tuesday, October 11th:

Are you loving the Rio Olympics? Have you always wanted to meet an Olympic athlete? Well then, m

ark your calendars! This autumn,

author and Olympian

Kristi Yamaguchi

will visit Hooray for Books! to present and sign her newest picture book,

Cara's Kindness. You can pre-order Cara's Kindness from Hooray for Books! by calling us at 703-548-4092 during regular business hours or simply drop by the store to place your order! 6 pm.
As Cara the cat struggles to choose a soundtrack for her figure skating performance, she notices Darby the dog seems a little down. When she discovers Darby is sad because he doesn't know how to ice skate, Cara happily puts aside her problem to help a friend -- but she tells Darby he should help someone, too. Before long, Darby helps out a friend, who helps out another friend, and the circle of kindness makes its way back to Cara just in time for her figure-skating performance!
Instagram/Twitter August Giveaway!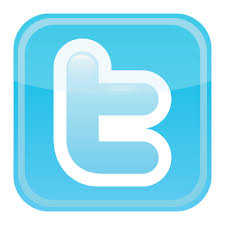 During the entire month of August take pictures of the books you are reading
(ensuring that your Hooray for Books! sticker is somewhere in the picture)
and the exciting locations where you are reading them -- whether at a beach, on a European vacation, on your front porch, or in the comfort of your living room -- and use #HoorayAwesomeAugust on Instagram or Twitter to be entered into a drawing for a $25 gift card to Hooray for Books! Take your best shots: the photograph you post may end up displayed in the shop!
(Gift card winner will be randomly selected on September 1st).
Nothing smells better than a new book, book lovers!