We have extended our regular hours, so you have more time to browse and buy books! Our new hours are
Mondays-Saturdays, 10 am-8 pm and Sundays, 10 am-6 pm.
Our Wee Ones Story Time is a stroller-free zone! This is to ensure a safe, fun

environment at story time!
Thank you for your cooperation! Hooray for story time!
Saturday, July 30th: Picture book author Liz Starin will be at Hooray for Books! presenting her newest book,Splashdance. Named as a Publisher's Weekly Best Summer Book of 2016,Splashdance is sure to capture your heart and imagination. Join us for her story time and sing-a-long! 2 pm.
What starts as a loopy tale about an interspecies water ballet competition gradually reveals itself to be a call for solidarity and resistance in the face of injustice. Whether the action is underwater or on dry land, Starin has a loose, offhand style and gentle wit that invite readers to dive headfirst into a world where rhinos wear bikinis and water ballet moves include the "Mary Lou Boogaloo" and "Half Twist Chanterelle."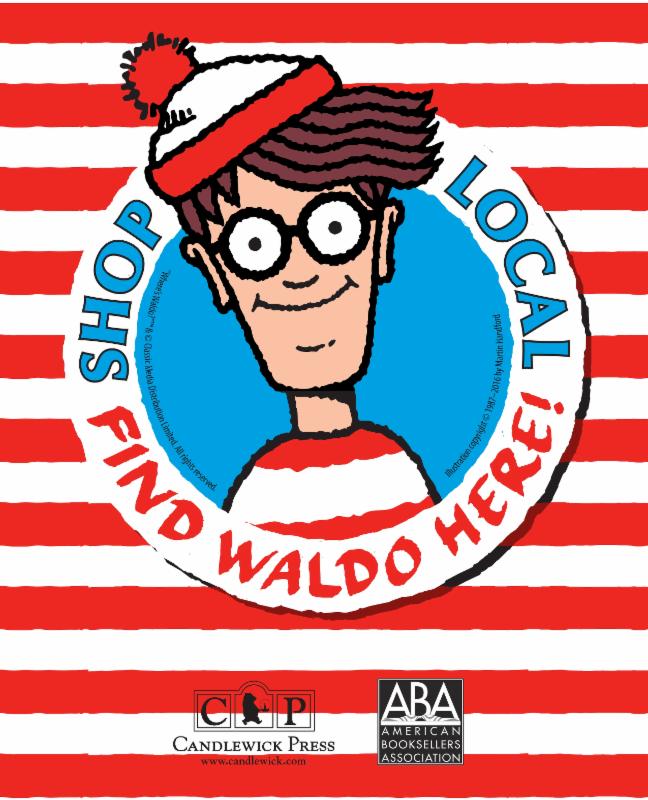 Sunday, July 31st:
We're hosting our
Where's Waldo Party
to conclude Where's Waldo in Alexandria! For more information on how you can participate in Where's Waldo Alexandria, read a little farther down in this page. At the party, we will have games, a raffle, and Waldo himself!
2-3 pm.
******
Monday, August 1st:
Author and illustrator team
Matthew Swanson and Robbi Behr
are visiting Hooray for Books! to present their newest picture book,
Babies Ruin Everything
. This amazing duo has published more than sixty illustrated books for adults and children. 5 pm.
Meet the baby who ruins everything, and the big sister who learns to love him. Tall kids, small kids, and parents alike will laugh through this sweet tale of learning how wonderful -- and lucky -- it is to have siblings.
******
Tuesday, August 2nd:
It's National Coloring Book Day! Come out to Hooray for Books! for a special story time that will include the books
The Day the Crayons Quit
and
The Day the Crayons Came Home
, coloring sheets, and a Crayola crayon may even appear in person!
4 pm.
******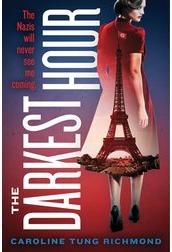 Saturday, August 6th:
Author
Caroline Tung Richmond
will be at Hooray for Books! for the launch of her new novel,
The Darkest Hour
.
7 pm.
After Lucie Blaise's brother is killed by the Nazis, Lucie volunteered at the Office of Strategic Services in Washington, D.C., where she was tapped to join The Clandestine Operations -- a secret espionage and sabotage organization of girls. She is deployed to German-occupied France to track down and eliminate Nazi targets. But the deeper Lucie investigates, the more danger she's in... and who can she trust?
******
ONGOING EVENT
SHOP LOCAL AND FIND WALDO!
WHERE'S WALDO ALEXANDRIA HAS STARTED!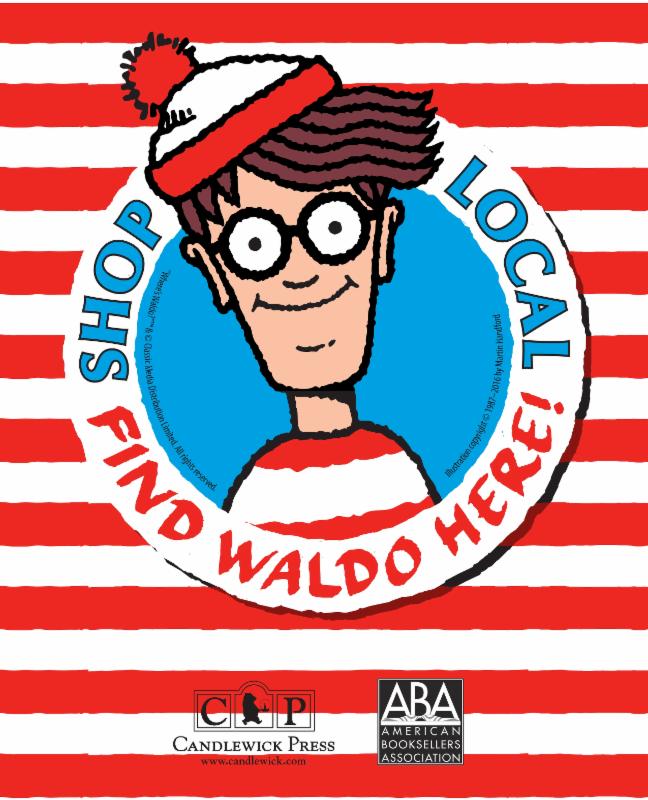 All of July!: Our
Where's Waldo Alexandria Scavenger Hunt started on July 1st, and will run through the entire month. Plus, this year we have coloring sheets for Waldo hunters! Color in your coloring sheet and use #ColorWaldoandWin on Instagram to be entered into a drawing for one of five deluxe prize packs. And, plan to attend a Where's Waldo party and drawing at 3 pm on July 31st! Scavenger Hunt runs n
ow through July 31st!
1) Come into Hooray for Books! and get your Where's Waldo Passport.
2) Visit any of the 21 participating Alexandria shops and look around for a 6" Waldo figurine hidden somewhere inside. When you spot Waldo at one of the shops, collect a store stamp or signature on your Passport.
3) When you've collected 10 store stamps or signatures, return to Hooray for Books! to claim an "I Found Waldo" button and a $1 Off Coupon (limited to first 125 Waldo Spotters).
4) When you collect at least 20 of the 21 participating store stamps or signatures, return to Hooray for Books! to be entered into a drawing for a deluxe set of Waldo books and other great prizes!
5) PLUS! Color in a Waldo coloring sheet, then post to Instagram with #ColorWaldoAndWin to be entered to win a Waldo prize pack valued at over $150 (see coloring sheet for terms and conditions).
6) Plan to attend the Waldo grand celebration and prize drawing at 3 pm on July 31st at Hooray for Books!
A MIDNIGHT RELEASE PARTY!
AN EVENT AT THE APOTHECARY!
AND A HARRY POTTER SCAVENGER HUNT!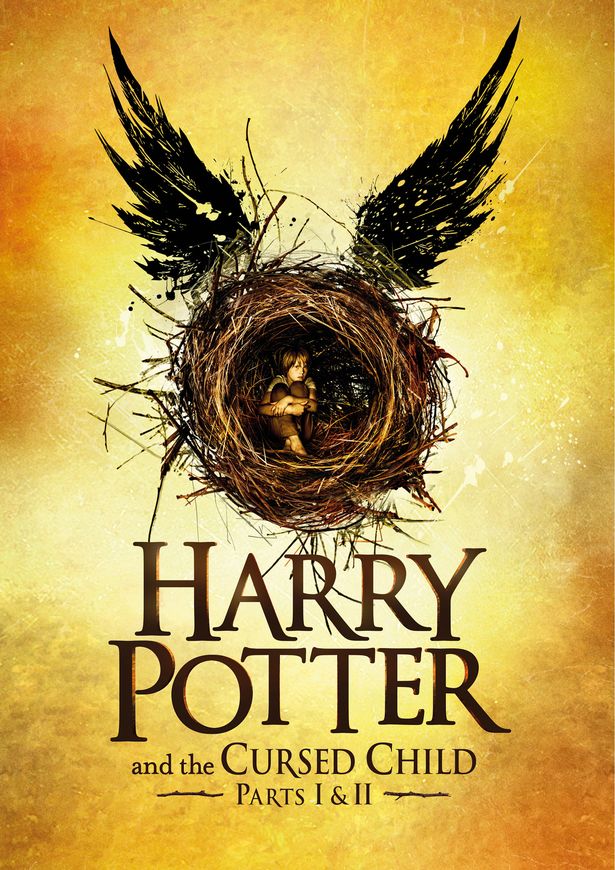 Just a few days left to pre-order your copy of Harry Potter and the Cursed Child: Parts I & II from Hooray for Books! To pre-order, come into Hooray for Books! or call us at (703) 548-4092 during regular business hours. We will hold a midnight release party for this title starting on the evening of July 30th, so that you can pick up your book the second it becomes available at 12:01 am on July 31st, 2016!
The Scavenger Hunt: Throughout the day on July 30th and July 31st, participate in a Harry Potter Scavenger Hunt in Old Town! Pick up your Marauder's Map: Old Town Alexandria Edition at Hooray for Books! or the Stabler-Leadbeater Apothecary Museum, then find at least 7 of the 19 Potion Vials that Professor Snape has hidden in Old Town! Each location has fun Harry Potter-themed events happening all day -- see details on your Marauder's Map! When you find a vial, you will receive a stamp or signature from the participating shop or business. When you've found your 7 vials (or more!) return your map to either The Apothecary Museum or Hooray for Books! by August 2nd to claim a small prize and be entered in a raffle. All Day.
The Midnight Book Release Party: Our party will include a costume contest, trivia, Pin-the-Sock-on-the-Dobby (changed from Pin-the-Nose-on-the-Voldemort), special crafts, and more! Come out and show your House pride! July 30th, 10 pm to July 31st, 1:00 AM.
We are also running a special raffle (separate from the Marauder's Map Scavenger Hunt raffle)! If you pre-order both Harry Potter and the Cursed Child and the upcoming illustrated edition of Harry Potter and the Chamber of Secrets, you will be entered into a raffle to win the CDs of all seven audio books of the original Harry Potter series, as read by Jim Dale! We will draw the winner at the midnight release party!You do not need to be present to win.
Plus, we are still hosting our "Harry Potter Readathon." We are currently playing Harry Potter and the Half Blood Prince, and will begin Harry Potter and the Deathly Hallows the week of July 25th. Each of the seven books in the series will have had a week leading up to the release of Harry Potter and the Cursed Child. Stop by for a listen!
Sunday, July 31st: If you need more Harry Potter after our midnight release party, join us at a fun off-site event the day of the release of Harry Potter and the Cursed Child: Parts I & II. To celebrate Harry Potter's birthday, Hooray for Books! will be hosting Harry Potter trivia and selling Harry Potter memorabilia at the Stabler-Leadbeater Apothecary Museum. Please see the Apothecary website for their ticketed Harry Potter tour information. 1-6 pm.
Harry Potter and the Cursed Child Parts I & II is the official script of the upcoming West End stage play of the same name. The script is by Jack Thorne, in collaboration with J.K. Rowling and John Tiffany, based on a story by Rowling, Thorne, and Tiffany. In this exciting two-part play, Harry Potter has grown up to work at the Ministry of Magic and has three school-aged children. As Harry grapples with a past that refuses to stay where it belongs, his son Albus grapples with the weight of a family legacy he never wanted. As past and present fuse ominously, both father and son learn the uncomfortable truth: Sometimes, darkness comes from unexpected places.
There are two ways that you can experience this new chapter in the Harry Potter canon: Either you can fly to London and hope to snag tickets to the show, or you can pre-order the book from Hooray for Books! Which is the better option? Hint: Hooray for Books! has a midnight release party. And you'll only see a play once, but the book can be read again and again.
Nothing smells better than a new book, book lovers!